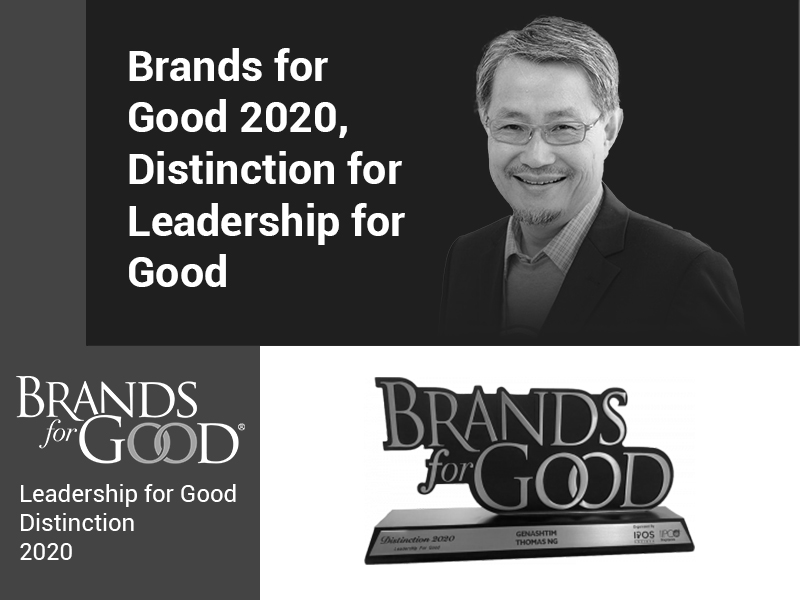 Brands for Good 2020, Distinction for Leadership for Good
Brands for Good 2020 honours Genashtim for its continuous effort in doing business as a force for good. Genashtim has changed the landscape of the industry, making it a worthy winner as the company pioneers eLearning in Asia and is a unique social impact business model.
It all started in 2008 when Thomas witnessed a vision challenged student navigate the computer faster than he could in a school for the blind in Manila, wherein he was a committee member. Despite their efficient computer skills, the visually impaired students of the blind school could not find sustainable employment. Thus, Thomas founded Genashtim to give them employment opportunities.
Genashtim currently employs persons with disabilities (PWDs), having various conditions, senior citizens, Middle Eastern refugees, LGBTQAI members, HIV + persons, ex-convicts, and women in oppressed environments.
Genashtim represents Cornell University's online arm, eCornell where it has developed its own online learning programmes to assist companies and government bodies to shift from conventional training to an online platform.
Thomas overcame many challenges before Genashtim achieved its reputation today. The Brands for Good Award is truly an honour.
Read the article here.