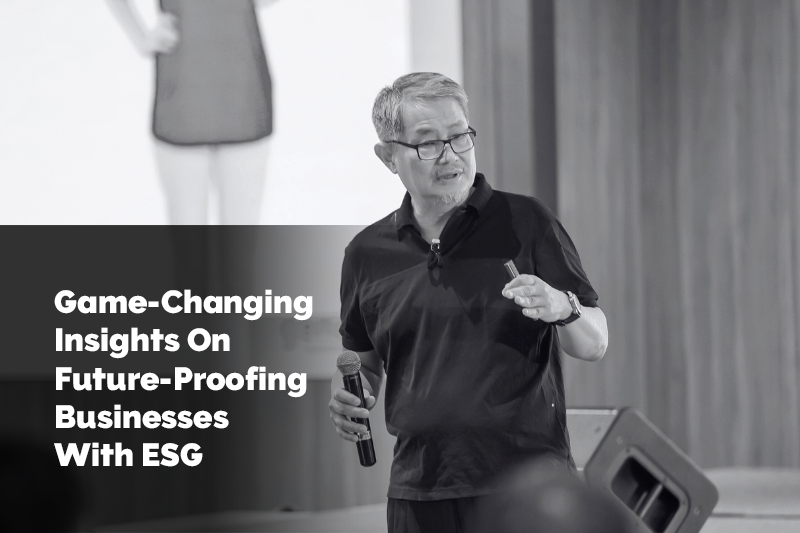 Game-Changing Insights On Future-Proofing Businesses With ESG
Thomas was invited to share his invaluable insights on ESG into "Future-proofing Your Business with ESG" at the recently concluded idsMED Annual Managers' Conference in Penang held from 30 July – 1 August 2023. Exploring the advantages of integrating ESG principles into business strategies, Thomas underscored that companies embracing strong ESG practices are better poised to attract and retain customers, employees, and investors. Furthermore, these businesses exhibit a heightened ability to withstand shocks and disruptions.
The presentation culminated with a resounding call for businesses to adopt ESG principles as a means to secure their future. Thomas highlighted that ESG is not solely about ethical considerations; it also translates into sound business decision-making. By adopting these principles, companies can ensure their long-term viability while contributing positively to the world around them.

At a time when the spotlight shines brightly on sustainability and ethical practices, Thomas struck a chord with the attendees by emphasizing the contemporary significance of ESG principles.
"Wowsome! What an insightful and thought-provoking keynote speech on ESG! I was truly impressed by the depth of knowledge and passion displayed by Thomas. I particularly appreciated how he emphasized the long-term benefits of embracing ESG principles, not just for companies but for society as a whole. Well done!" – Rufinus Irman Susanto, Group President of idsMED

"Thomas's passion for ESG was palpable throughout his speech. His profound insights challenged us to reconsider our perspectives on how businesses should operate in today's world. By sharing his firsthand experiences of embedding ESG into his business practices, Thomas provided a roadmap for others to follow suit. His down-to-earth and relatable examples underscored that ESG isn't just about ticking boxes, but about creating a meaningful and sustainable business model." – Muhammad Ata, Senior Vice President – Strategic Front Office (SFO) Unit

"Very useful sharing session by Thomas! Especially since the participants are our leaders and Senior Management. Not only did Thomas share the experience and challenges in embracing ESG into his businesses, but he also emphasized that we need to be realistic in implementing ESG initiatives. From his guidance, ESG activities at idsMED must be practical, supportive of our core business and sustainable (not just as one-off activity). Truly appreciated the sharing." – Danny Pradhana, Vice President – Human Resources