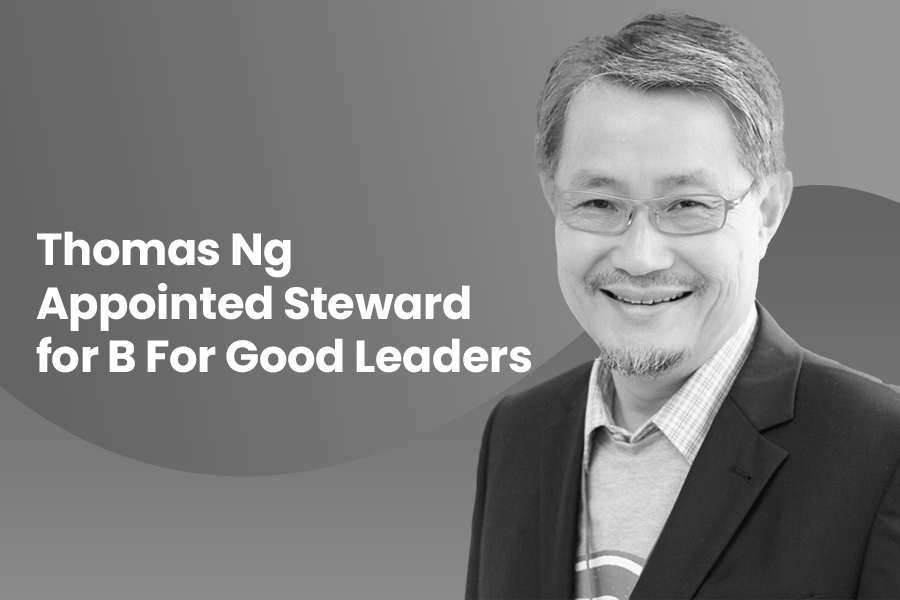 Thomas Ng Appointed Steward for B For Good Leaders
Thomas Ng's trailblazing leadership in disability inclusion within Genashtim Pte Ltd has accorded him yet another business leader position on the global front. He joined the B for Good Leaders as a steward upon the invitation of Leen Zevenbergen, co-founder of the B for Good Leaders' Summit. 
 As a steward for a global community of 30,000 plus purpose-driven leaders, Thomas will act as one of the advisors to support and help B for Good Leaders strategize in the upcoming years as well as develop and nurture the B for Good Leaders Network. 
Climate change, inequality, and food shortage are some of the major crises that the world is currently facing, and B for Good Leaders seeks to build solutions for these global challenges. The organization has set a path to build a strong network of more than 30,000 entrepreneurial leaders for massive transformation in the coming five years. 
 B for Good Leaders puts its faith in a group of experienced business leaders to meet their mission and vision. With Thomas onboard this esteemed organization that is dedicated to being a force for good through business, more value will be added towards fulfilling the organization's goals. 
 Thomas' B for Good Leaders' steward overview can be read here. 
Genashtim Innovative Learning is a Singapore company that decided to develop and launch its own brand of online learning programmes. One such programme, the EPiC Online, allows live one-on-one, face-to-face English language coaching service. EPiC Online can be further customised with role play and actual problem scenarios to help e-learners to practise English in their work situations. This e-learning programme has been adopted by multinational companies such as McDonalds and Holiday Inn Singapore to train their staff.