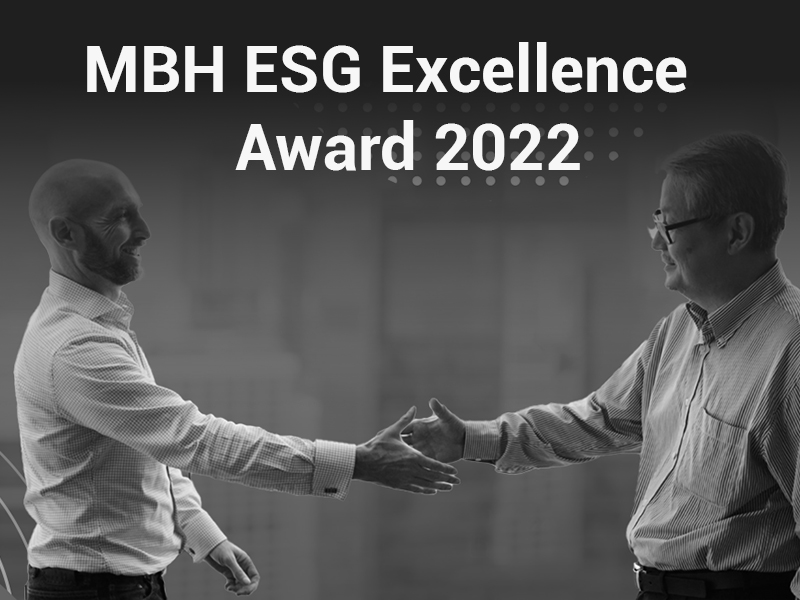 MBH ESG Excellence Award 2022
31 May 2022, Singapore – Genashtim became a proud inaugural recipient of the MBH ESG Excellence Award for providing sustainable, meaningful, and gainful employment for disadvantaged individuals.
Organized by the MBH Corporation plc (MBH), the ESG Excellence Awards Singapore 2022 is a competitive awards initiative intended to showcase exceptional Environmental, Social and Governance (ESG) efforts by small to medium-sized Singapore businesses.
ESG focuses on the protection of the environment, social justice, and long-term economic prosperity, and Genashtim's work in this field has been exceptional. Founded in 2008, Genashtim's main goal has been to leverage technology and innovation to develop and connect marginalized communities to the global economy.
Beyond its primary purpose of providing employment opportunities to marginalized communities, Genashtim has also worked to reduce its carbon footprint by establishing a 100% remote operation. Utilizing the calculation methodology developed in the Home Emissions White Paper published by EcoAct, Genashtim achieved a negative carbon emission of -639.44 kg of CO2 annually.
Thomas Ng, Genashtim Founder and CEO, said, "Genashtim was set up with the single purpose of providing dignified, meaningful, and gainful employment for the disadvantaged. This came with limitations that necessitated us to evolve a 100% remote work company that could only deliver services using the internet in a totally digitalized manner. It is providential that this became our strength, and allowed us to thrive especially during the recent tumultuous years, and to expand globally."
We thank MBH for recognizing Genashtim's hard work in the ESG field with this award.
Congratulations Genashtim!
About MBH Corporation plc
MBH Corporation plc (MBH) is a Singapore-based diversified investment holding company that acquires well established, profitable and looking-to-scale small to medium enterprises from multiple geographies and sectors. It is listed on the Frankfurt and Dusseldorf Stock Exchanges and the OTCQX in New York (MBHCF).
Read more here