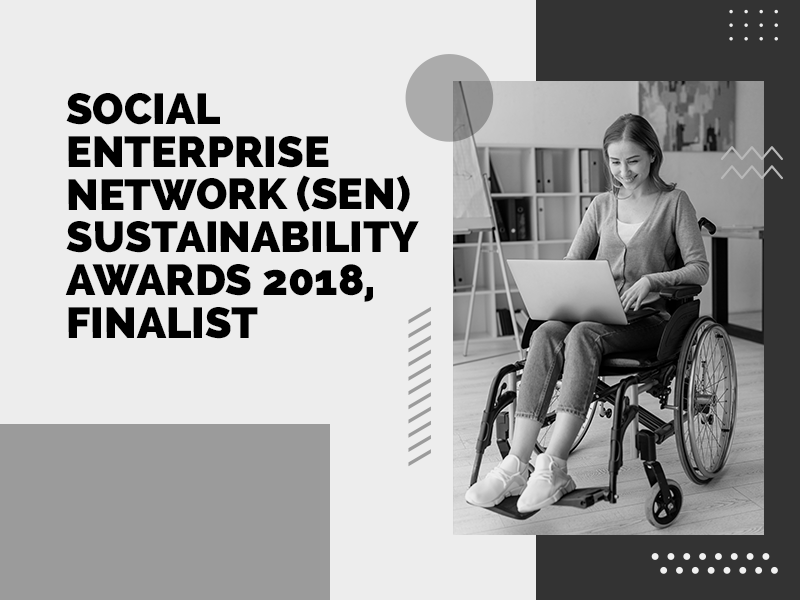 Social Enterprise Network (SEN) Sustainability Awards 2018, Finalist
YPO is recognizing five of its members with 2018 Social Enterprise Network (SEN) Sustainability Awards.
Created 11 years ago, the SEN awards single out YPO members who are creating a positive impact in their communities and companies. Each winner and finalist leads a venture that makes an impact in areas including health care, equality, education, employment, eradicating poverty and preserving the planet.
"The candidates serve as inspiring models for others to have a sustainable impact in their businesses and communities," says Doug Mellinger, Managing Director at Clarion Capital Partners, and a member of the 2018 award selection process.
"I was blown away by all the candidates and am proud to have served as the chair for this year's judging process," Mellinger said. "The winners and runners-up are the best-of-the-best, and we all can learn from their stories."
SEN Sustainability Award for Sustainable Business
Fetzer Vineyards is a pioneer in the sustainable agriculture movement in California and is a respected global thought leader on sustainability, organic growing and climate change, as well as for being the first TRUE Zero Waste certified wine company in the world.
SEN Sustainability Award for Equality
With far-reaching programs in the Middle East, North Africa, Brazil and India, Womanity is working to eliminate systematic discrimination that keeps women and girls in the developing world at a permanent disadvantage. It employs disruptive media, such as launching the first commercial women's radio in the Middle East, and proactive institutional development, such as Girls Can Code and The Womanity Award, to help change mindsets and institutions.
SEN Sustainability Award for Philanthropy
With 43 initiatives covering all 17 U.N. Sustainable Development Goals, the Chaudhary Foundation is focused on Nepal, opening a spiritual destination that has attracted more than 1.5 million visitors while creating 16,000 jobs, 22 sustainable businesses, awarding more than 3,000 scholarships, building 2,800 free houses for earthquake victims, and now launching smart villages through the country.
SEN Sustainability Spouse/Partner Impact Award
The Light House Bistro opened in 2017 to provide transitional employment opportunities for graduates of the Light House Homeless Prevention Center's training programs. More than 120 have graduated, with another 50-plus currently employed at the acclaimed bistro. All individuals accepted into the program earn below the poverty line.
SEN Sustainability Award for Education
"Sona Yukti focuses on providing life-changing opportunity for the disadvantaged, in partnership with the government of India. To date, it has built 50 vocational schools in rural areas of India, providing a skilled workforce for companies and opportunities for those workers to lift themselves from poverty. Sona Yukti reports it has helped more than 55,000 economically disadvantaged individuals, the majority women, train for and achieve highly skilled jobs."
— Doug Mellinger, Managing Director at Clarion Capital Partners
Special mention to these 2018 SEN Award finalists:
Ana Eulate, Author and Founder of Cuento de Luz, an independent publisher of illustrated children books that inspire, serve, educate and promote universal values and sustainability in publishing in the United States and Latin America.
Jason Graham-Nye, Co-founder of gDiapers, an environmentally friendly diaper that combines reusable cloth with biodegradable disposable liners and turns used diapers into soil and recyclables.
Navroze Mehta, Co-founder of Mela Artisans, cultivates new markets for "endangered" artisan communities by designing unique, on-trend home decor and lifestyle products online and across the U.S.
Thomas Ng, Founder and CEO of Genashtim, which hires "unemployables" — primarily individuals with disabilities and, recently, stranded Middle Eastern refugees — to deliver global e-learning and on-line services through offices in Malaysia, Indonesia, Japan and the Philippines.
Nancy Reynolds, Chairman of the Board for Health Builders, which has helped make primary care services available for more than 2 million people across Rwanda by working with local governments to overcome barriers to health care management, infrastructure and technology.
David Silverstein, CEO and Founder of Broken Healthcare, a non-profit that seeks to force revolutionary in the U.S. health care system by starving insurance and big medical companies of profits.
Rob Waldron, CEO of Curriculum Associates, which teams with educators to produce curriculum and diagnostic tools to foster learning for all students across diverse populations. In 2016 it sold the majority of its stock to Berkshire Partners and donated more than USD200 million to charity.