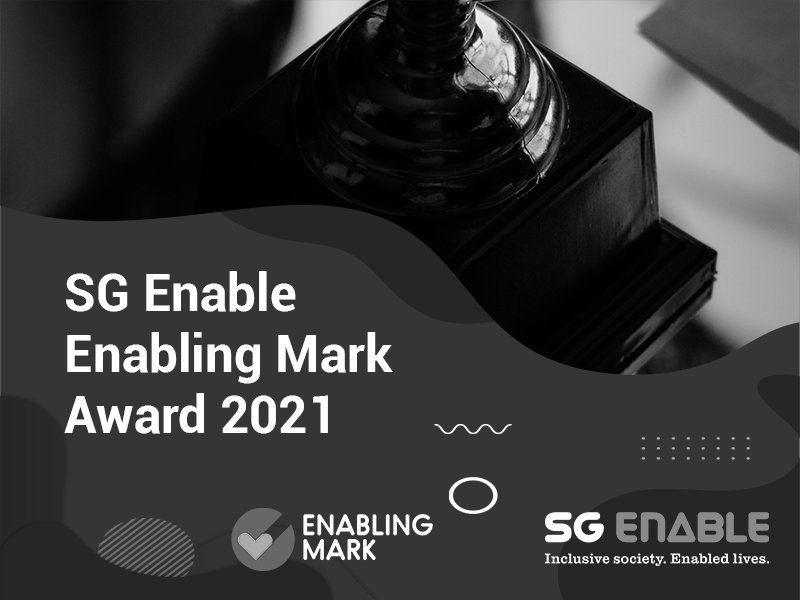 SG Enable Enabling Mark Award 2021
As a B Corp certified for-profit social enterprise, Genashtim employs Persons with Disabilities (PWDs), empowers them with financial independence and restores their human dignity. Genashtim's ongoing and unflinching social impact endeavour of providing PWDs with sustainable employment earned recognition from the Enabling Mark in the form of a virtual award.
The Enabling Mark is a national-level accreditation by SG Enable that gives recognition to organisations with a commitment to disability-inclusive employment. In SG Enable's quest to building disability inclusion in business organisations, the latter's practices and outcomes are assessed in over 6 categories:
1. Leadership, Culture and Climate
2. Recruitment Practices
3. Workplace Accessibility and Accommodations
4. Employment Practices
5. Community Engagement and Promotion
6. Extent of Inclusive Hiring Presence
Genashtim became the recipient of the virtual award due to the company's ongoing best business practices of leveraging technology to connect people to the global economy – particularly, the disabled.
Genashtim's bid to employ PWDs started at its inception. Thomas Ng was a trustee of the committee of a blind school in Manila, Philippines. The students at the blind school were highly skilled in operating computers but were not getting employment. So, Thomas took matters into his own hands and started a company to employ those skilled but visually impaired people in 2008. 12 years later, people with a wide range of disabilities work for Genashtim, making up 60% of the company's 120 staff members. 100% of Genashtim's staff work from home.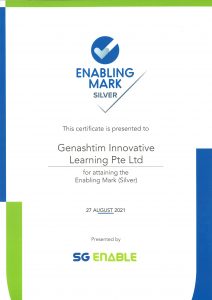 The Straits Times published an article about SG Enable lauding efforts by companies to integrate PWDs into the workplace. SG Enable President Halimah Yacob opportunely called for more employers to provide employment for PWDs. She also expressed hope that the experiences of these award recipients would encourage other organisations to hire PWDs. This will pave a way to build a more inclusive and equally empowered society where no one is left out
Words do little justice for the gratitude Genashtim feels for this recognition. The Enabling Marks award from SG Enable serves to supercharge Genashtim's social mission and business progression in going forward.