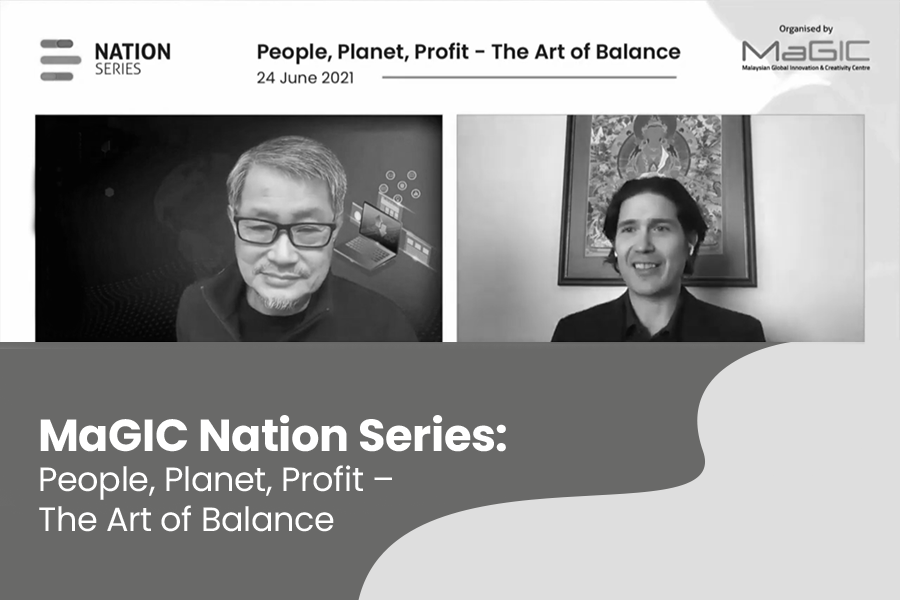 MaGIC Nation Series: People, Planet, Profit – The Art of Balance
Genashtim has partnered with MaGIC to promote B Corp certification in Malaysia. Just recently, Thomas Ng was a speaker at one of the events titled "Leveraging on Emerging Tech for Social Innovation." This time around, Thomas Ng moderated the event that featured SC Johnson Professor in Sustainable Global Enterprise of Cornell University, Christopher Marquis.
Previously, Thomas had spoken about social innovation at a MaGIC webinar series. Thomas was given a fresh role and an opportunity to learn from the esteemed academician Marquis regarding B Corp aspects, impact, and potential.
Thomas began by introducing Marquis' prolific credentials. Marquis then gave an anecdotal introduction of himself and his career journey to which he proceeded to introduce a book he recently wrote titled "How the B Corp Movement is Remaking Capitalism."
As the dialogue went on, Marquis gave in-depth insights about how the COVID-19 situation is shifting things in the B Corp realm. Shareholder vs stakeholder primacy was presented clearly, reflecting Marquis' profession as an educator.
A number of aspects were tackled in the event including Benefit Corporation Laws. One of the important highlights was how consumers now cared about what they buy is contributing to the betterment of people and the planet.
Marquis and Thomas also shared examples of companies pursuing social innovation like Lemonade, a New York-based insurance company. Marquis also mentioned Genashtim as one of the business vanguards in social innovation.
The event ended with Marquis sharing his personal plans about consolidating his experience in social innovation and Thomas thanking him for his time and invaluable inputs.